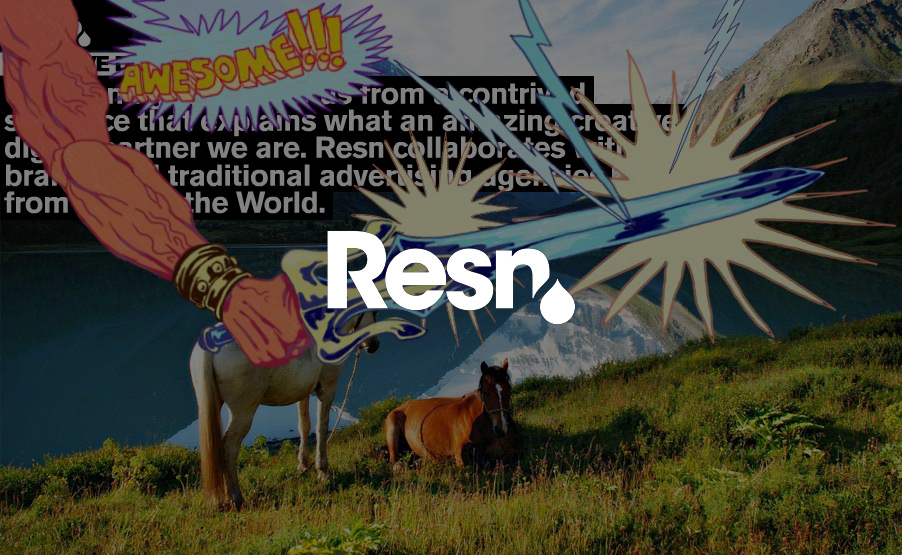 Resn
Technical Director (Permanent)
2011 - 2012
Working with the NSFW misfits at Resn in New Zealand was fantastic. As Resn's first ever Technical Director, I oversaw the dev team and was kept pretty busy. I had one eye on a never-ending stream of exciting projects, another eye on planning, estimating, documenting and refining processes, yet another eye on interviewing, hiring, and internal reviews and one final eye on working face to face with clients and third parties.
Highlights included :
managing a growing team of developers and taking on bigger and more complex projects whilst also diversifying into new platforms and technologies such as HTML5, Stage3D, Objective-C iOS development, Unity3D and Air for iOS.
working closely with both clients and third party collaborators, ensuring buttery smooth communication and world domination.
overseeing the setup of a new office in Amsterdam - interviewing and hiring fresh blood and ensuring that processes and tools were in place to allow us to collaborate from opposite sides of the world.
working closely with Saatchi & Saatchi and the Amazon Web Platform team to build and then scale "The Camry Effect" to successfully withstand a deluge of traffic during a Superbowl half-time ad.
working with Google to promote Google+ Hangouts with the slice of fried .gif that is Face Arcade.
Awards
4 x FWA Site of the Day
FWA Mobile of the Day
Design Institute of New Zealand Best Award
2 x Pixel Award nominations
2 x Pixel Award People's Champ awards